---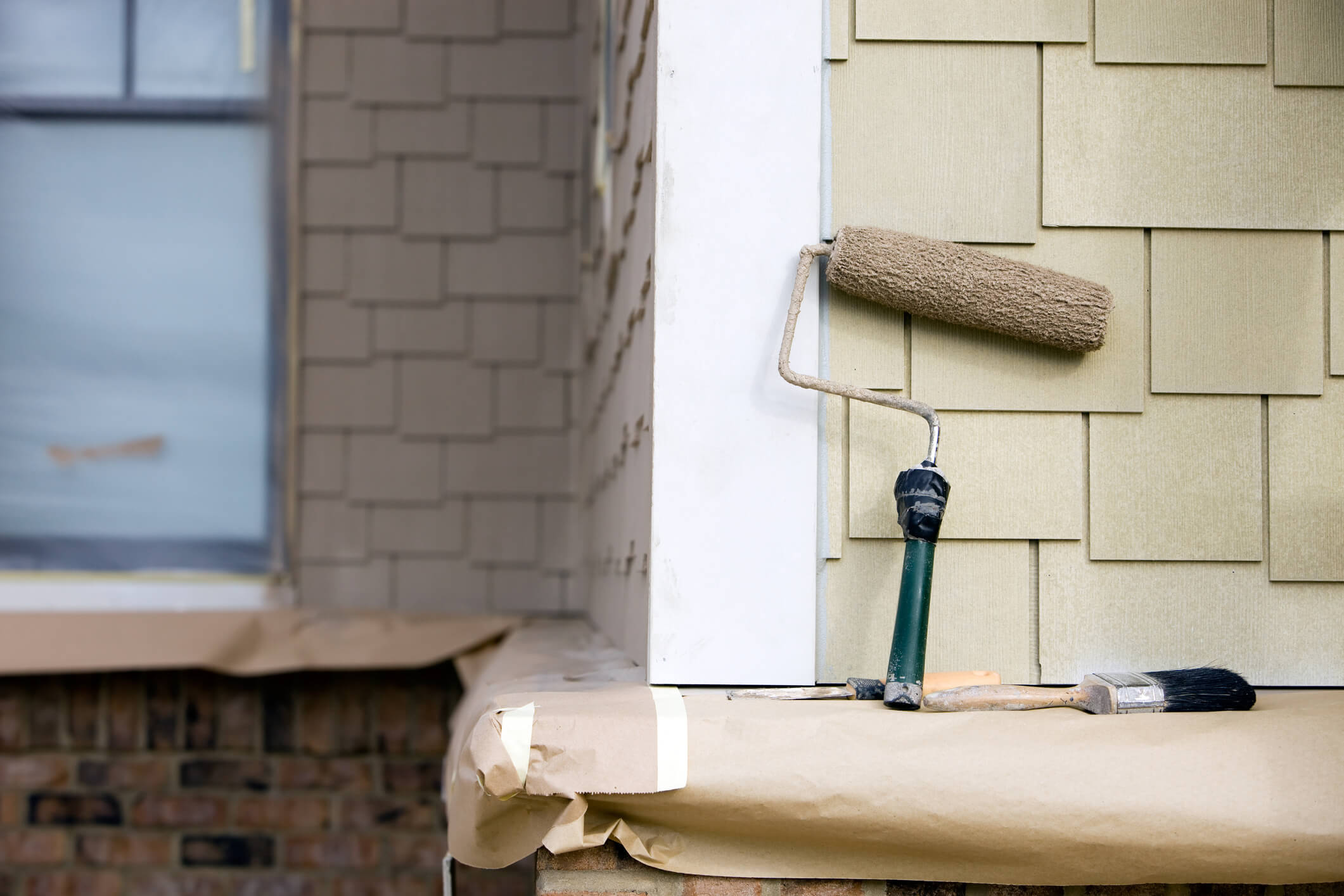 ---
How Does The Sun Affect My Exterior Paint?
---
---
What Causes Exterior Paint to Fade?
When looking at the outside of your humble abode, does it appear as if the paint has faded? If so, no need to worry — this is a common problem for many homeowners. The Wichita exterior painting professionals at River City Painting & Remodeling are here to discuss why this happens and how you can lessen the chance of it occurring down the line.
The Reason Behind Exterior Paint Fading on a House
Let's cut to the chase: ultraviolet (UV) rays are the main culprits behind fading the painted facade of a home. As it turns out, ultraviolet light breaks down the chemical bonds within the color of an object. Especially if the color is darker (i.e., red, orange, blue, etcetera), the chromophores in the pigment molecule change with the extreme heat, causing the pigment to lose its vibrancy.
How to Prevent Exterior Paint from Fading on a Home
To lessen the chance of your home's hue fading again, you'll want to choose an inorganic color over an organic pigment. Inorganic colors, such as earth tones, have a better chance of withstanding the strength of the sun's rays than organic colors (i.e., blue, green, and yellow). 
In addition to choosing an inorganic color, consider the amount of UV exposure your home receives each day. If your house receives a lot of southern exposure (where the rays are the strongest), go for a lighter color such as beige. However, if your home receives a moderate amount of UV exposure, you can opt for a color such as brown.
Contact River City Painting Today
Since 2005, River City Painting & Remodeling has served Wichita and the surrounding areas with expert residential and commercial painting services and home remodel contractors. Our team of certified professionals will make sure you are satisfied every step of the way from start to finish.
To get started on your next project, give us a call at (316) 600-7859 to request a FREE quote!
---