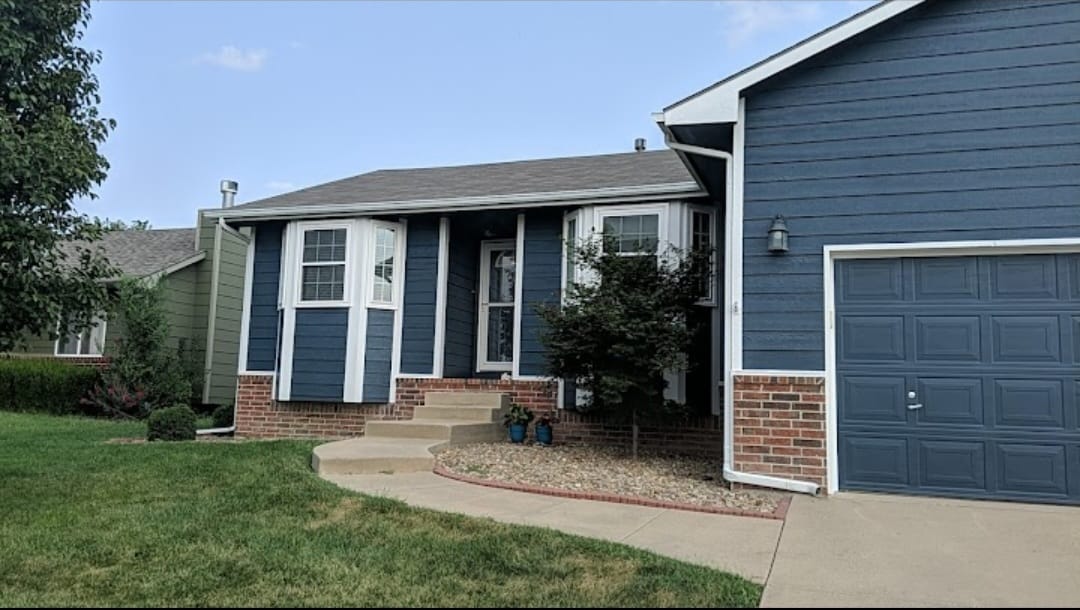 Exterior Painters in Wichita, KS
For top-quality exterior painters in Wichita, KS, call on River City Painting.
Keeping Wichita's natural beauty alive can mean adapting to the environment or adding a pleasant aspect to the landscape. When your home feels worn down and drab, it can drive away positivity and decrease property value. If your western Kansas property needs a visual tune-up, you can call on the exterior painters from River City Painting.
With professional commercial painting, you can help put your business's best foot forward.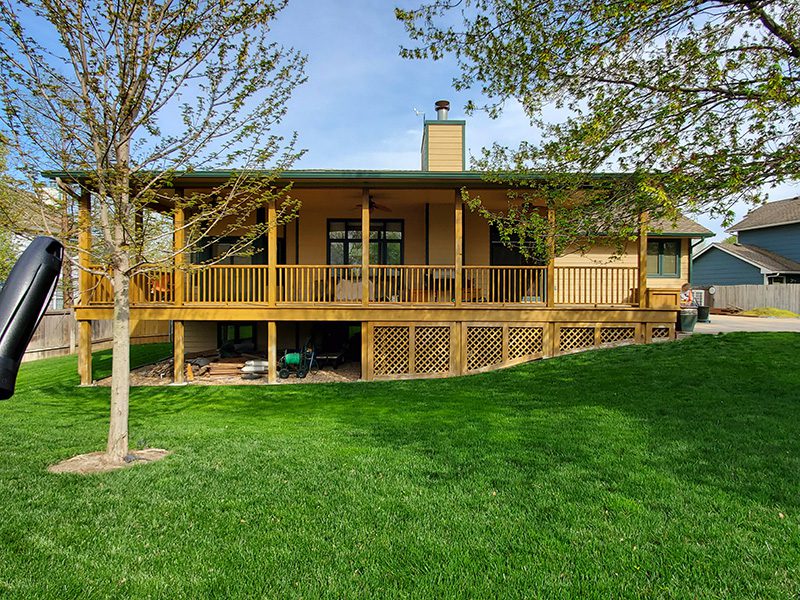 The Pros of Exterior Painting in Wichita, KS
Painting the exterior of your home has various benefits beyond looking beautiful, though that is certainly a plus. For example, a refreshed outdoor appearance can give homeowners a source of pride while boosting curb appeal.
Additionally, your home's exterior faces the elements daily, rain or shine, which wears it down over time. While most people may not know it, the paint we use on property walls protects the materials. The coloring keeps wood siding from becoming too damp and developing mold, allows stucco walls to breathe, and more.
Buildings with certain materials need repainting every few years, depending on the composition, local climate, and property age. The exterior house painting cost eventually pays for itself as a part of your property maintenance. Your money can go to the things you need and enjoy instead of certain building repairs due to the fresh paint.

Why Should You Call Wichita Professionals?
---
As a homeowner, you already have enough on your plate, from paying bills to working. With the River City Painting team on your side, you can operate as usual while we finish your exterior painting upgrades. We do our work quickly and efficiently so you can stay safe while we clear the paint fumes.
Moreover, your property's outer walls protect the inside from outdoor conditions and require careful attention for anything added to it. Faulty painting tactics often lead to property damage and costly repairs that were avoidable with professional help.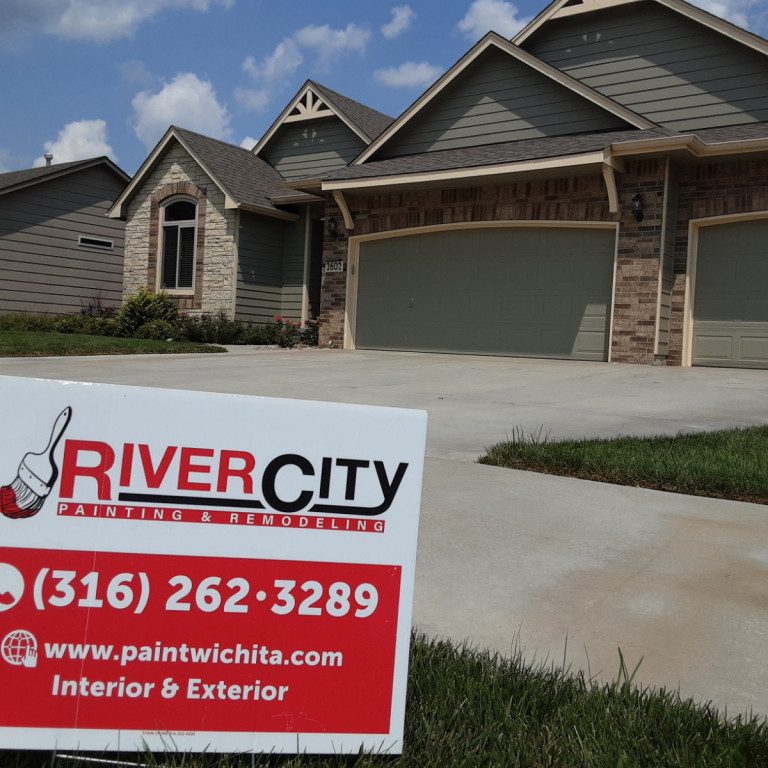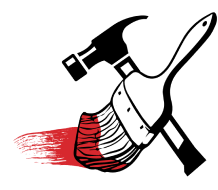 Does Your Exterior Space Need a Makeover?
Our exterior painters in Wichita, KS, have the proper licensing, insurance, and training for a well-done, professional paint job. We note pertinent aspects of the painting process, like the outdoor temperature and wall cleanliness, that others may not know. Our attention to detail means we can care for every square foot of your property and complete a clean, thorough job.


Professional Painting Contractors in Wichita, KS
Improve Your Curb Appeal with River City Painting in Wichita, KS
River City Painting's award-winning painters offer various advantages. You can trust our two-year to five-year workmanship warranties to cover future paint damages if any occur. We can also adapt to your budget with our 100% price match guarantee—we match lower prices for the same service.
Don't live in Wichita? You may be in our service area if you're in or near Andover, Derby, or Maize.
Schedule your free consultation to discuss how to make your property stand out by hiring exterior painters in Wichita, KS. Call River City Painting at 316-262-3289 or fill out our online form today!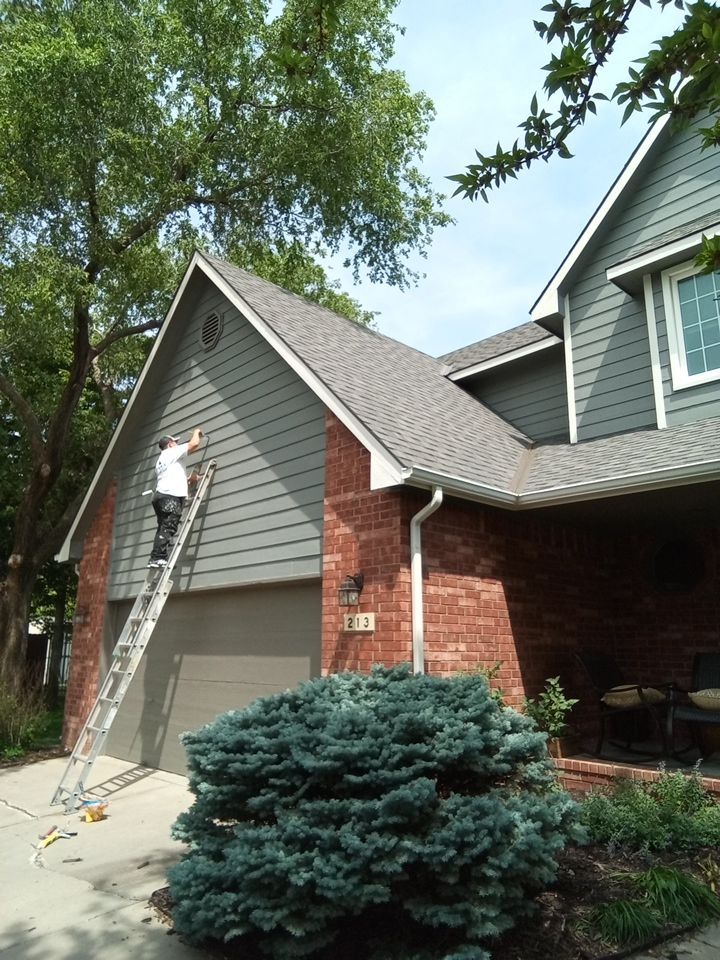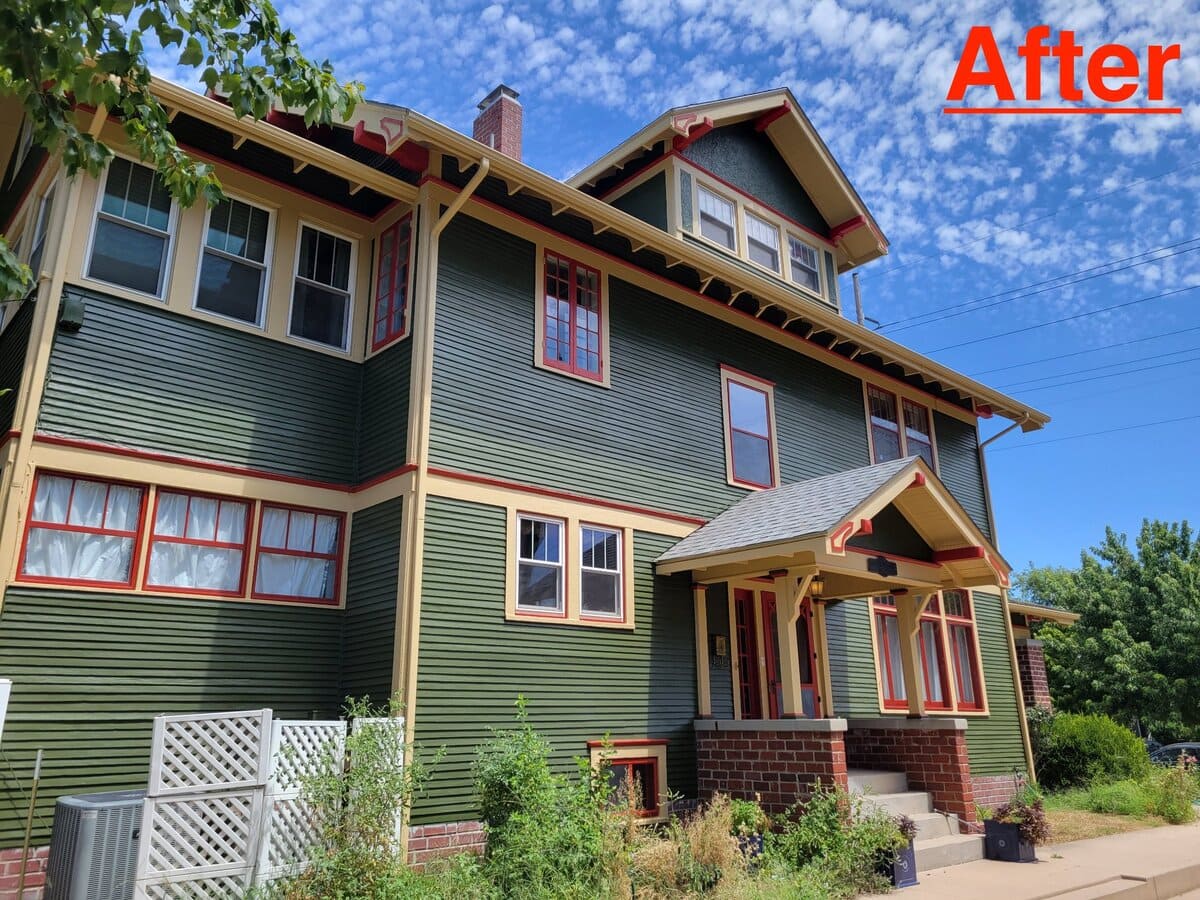 Places You've Seen Our Work