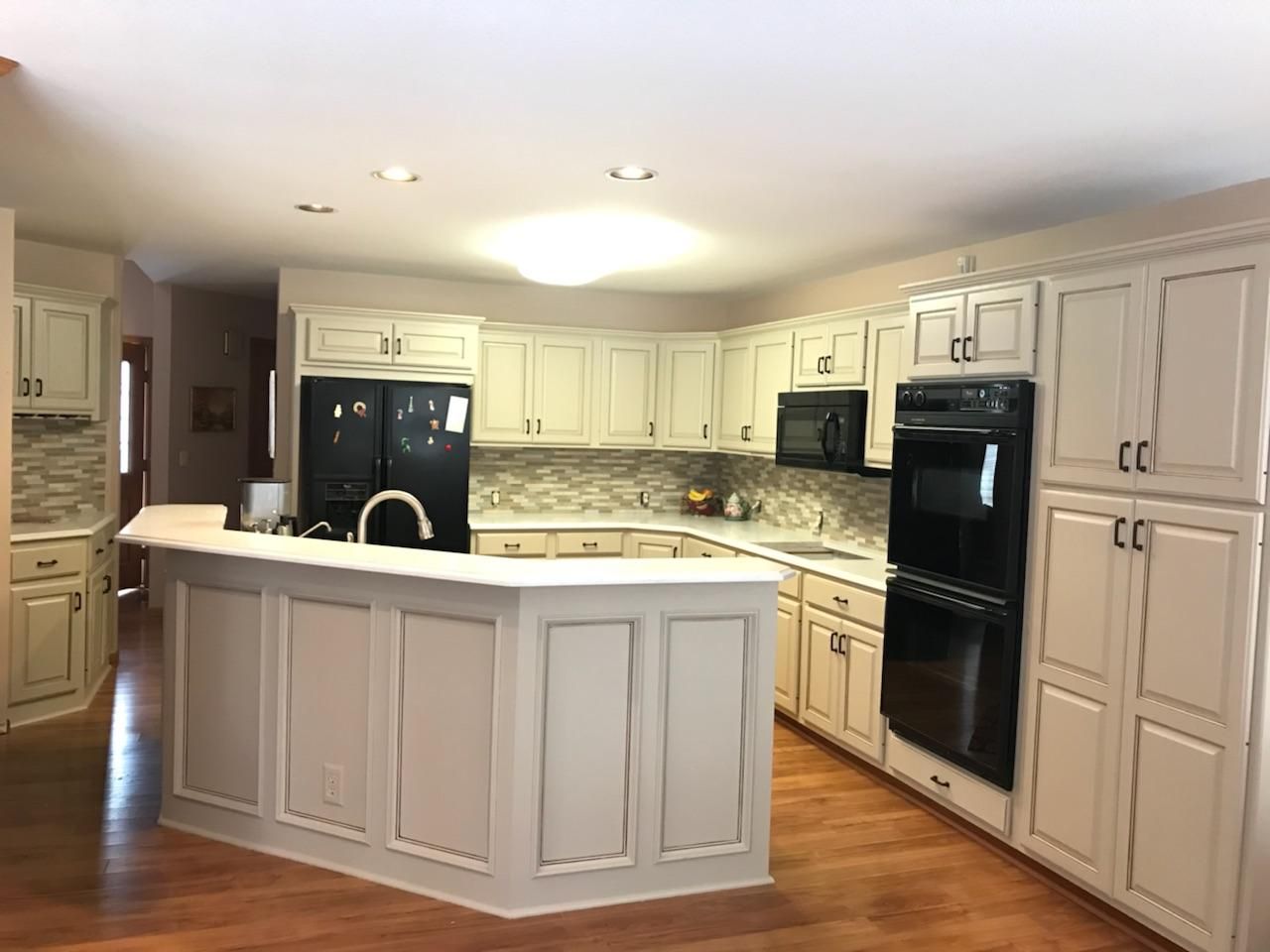 Cabinet Painters in Wichita, KS
Choose Wichita's top-rated cabinet painters at River City Painting to make your cabinets look like new with the hassle of a remodel!
River City Painting is Wichita's leading cabinet painter. We provide superior painting services and the most value with our 100% price-match guarantee and standard two-year warranty. When you need cabinet painting in Wichita, KS, there's no better team than the one at River City Painting!
When you want to give your cabinets a makeover, call River City Painting for our cabinet painting services!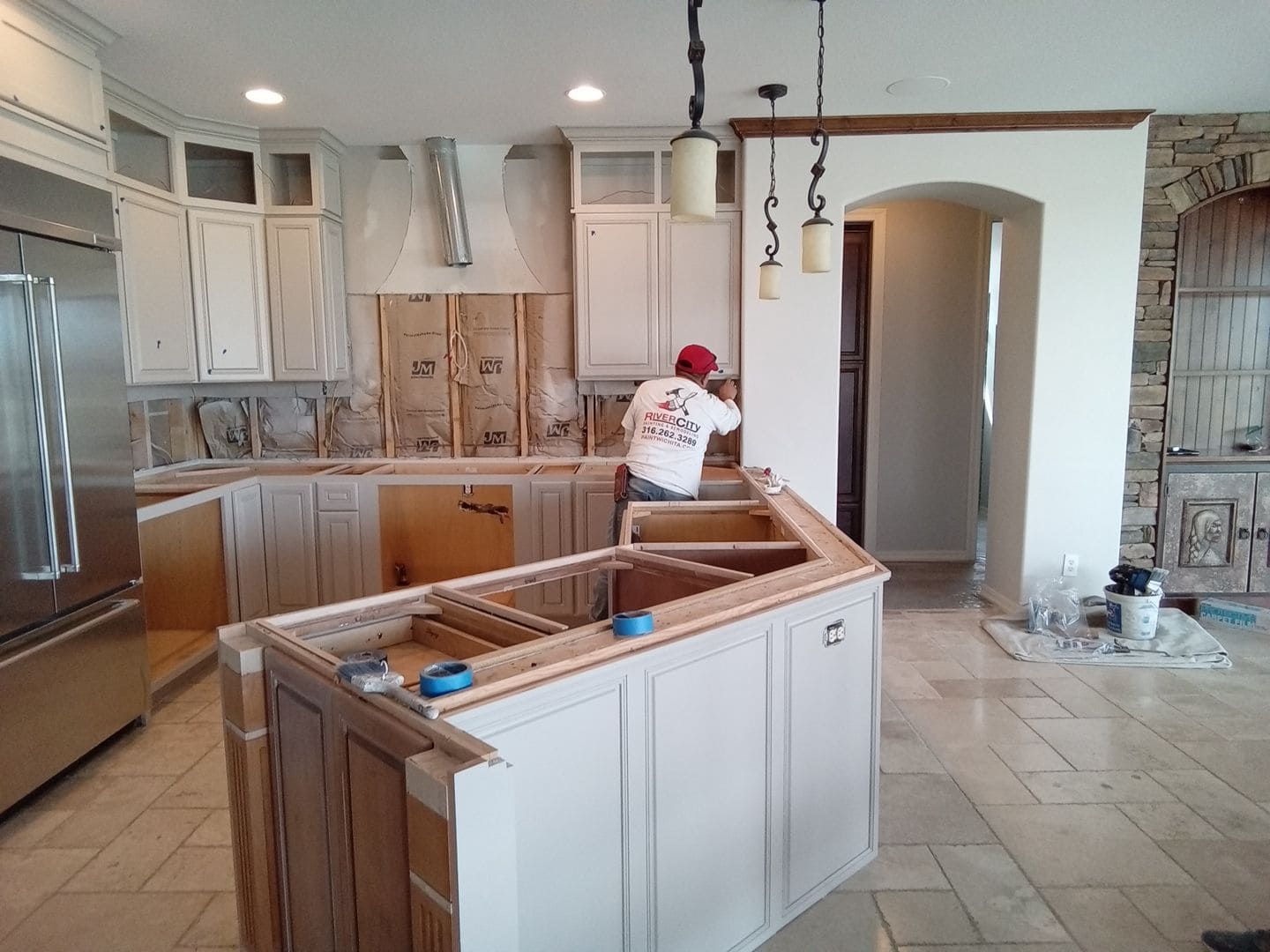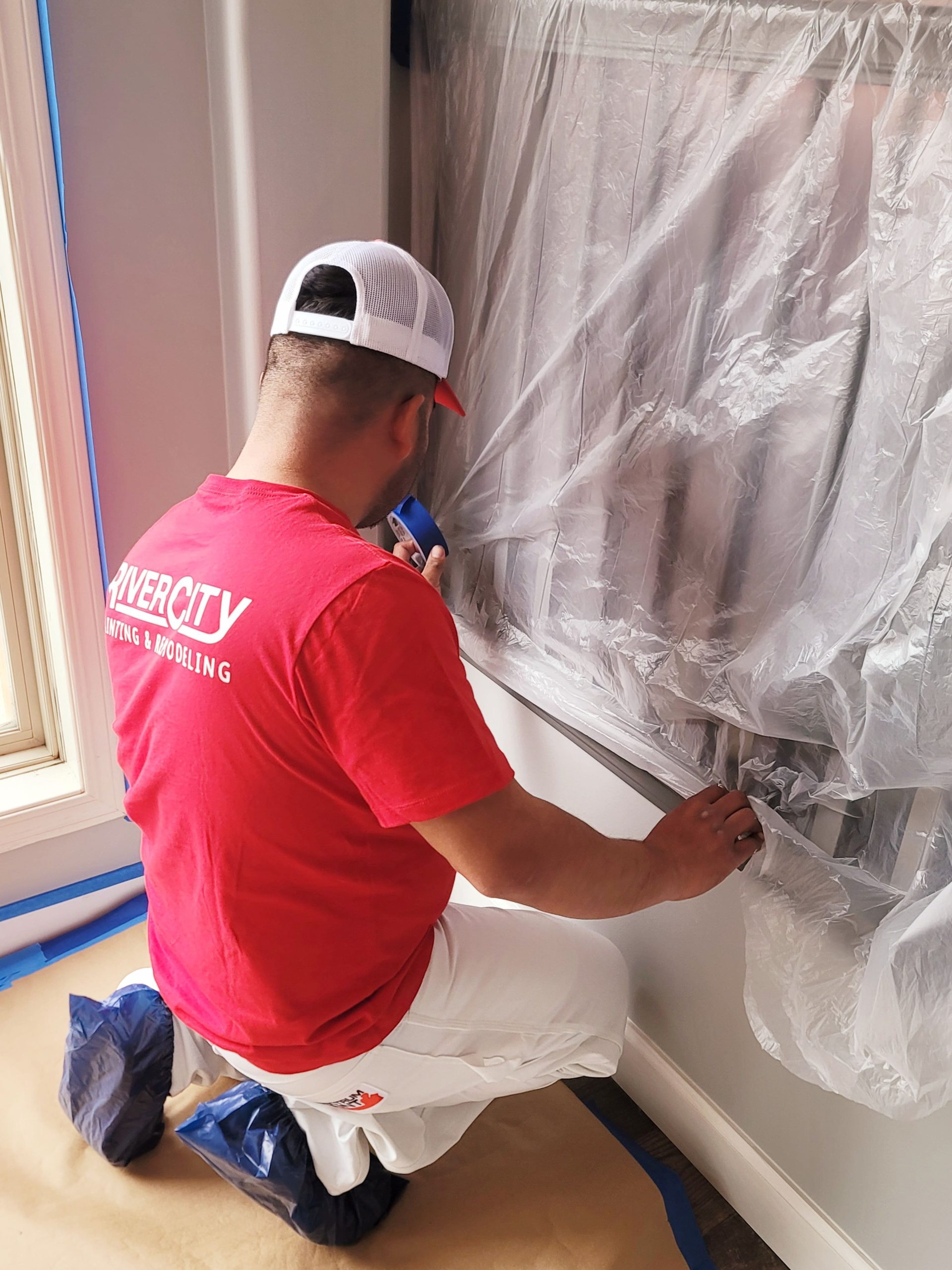 Why Paint Your Wichita Cabinets?
New cabinets cost a bundle, and installing them means a major remodel. Don't start from scratch; let professional cabinet painters in Wichita, KS, refurbish your old cabinets for a fraction of the cost and hassle by repainting them.
You may think of cabinet painting as simple, but only experienced painters deliver a smooth, professional finish. Don't settle for corner-cutting and shortcuts that leave you dissatisfied. Let our professionally certified cabinet painters paint your kitchen cabinets for a stress-free kitchen makeover.
Avoid invasive kitchen takeovers, wet paint "oops," and drippy messes. We remove the doors and drawer fronts from your cabinets and paint them off-site. This ensures a perfect finish with minimal disruption of your space. Once they are dry, we carefully reinstall your revamped cabinet doors and drawers.
Cabinet painting typically takes a week or less, and most of the work takes place elsewhere to reduce disruption to your routines.

Top-Quality Paint Job in Wichita, KS
---
For top-quality results, get professionals you can trust. River City Painting's experienced cabinet painters provide results so clean you'll forget they're not replaced.
Cabinet painting begins with a thorough cleaning. Then, we inspect them for damage and smooth away any dents or cracks. Next, our experts prime and apply multiple coats of paint to your cabinets in your favorite color and finish.
Finally, the reinstallation team will clean and reuse your original knobs and handles or replace them to create a new look.
Need a set of small projects done? Bundle them for a flat rate with our painter for a day service!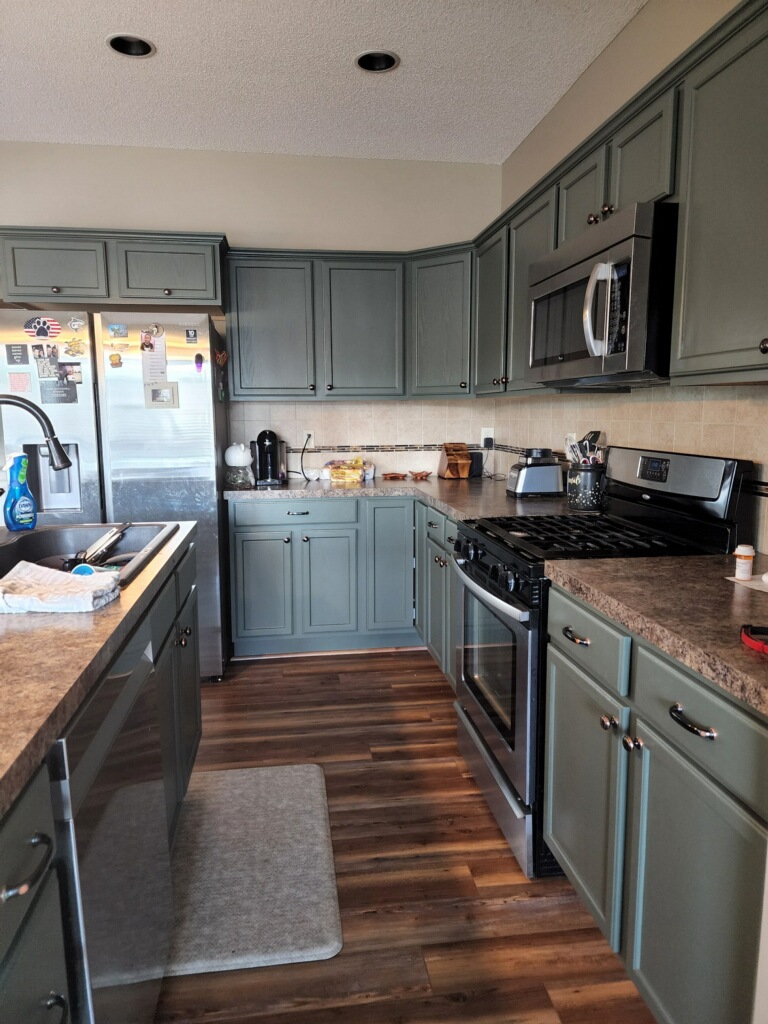 Professional Painting Contractors in Wichita, KS
Wichita's Best Cabinet Painting Company
River City Painting makes your cabinet painting dreams a reality with the best paint brands and colors for any aesthetic. We offer convenient service appointments, including night and weekend appointments, so we are always available to serve you.
Have questions? Our friendly project managers can walk you through the process and ensure our painters perform every step of the job on time and according to our highest standards. Contact the service team at River City Painting for a free quote and get the custom cabinet painting you need from the best cabinet painters in Wichita, KS.
Spruce up your cabinets with River City Painting, your top-choice cabinet painters in Wichita, KS. Contact us online or by calling 316-262-3289 to schedule a free estimate in Wichita, Andover, Derby, Maize, KS, or surrounding areas.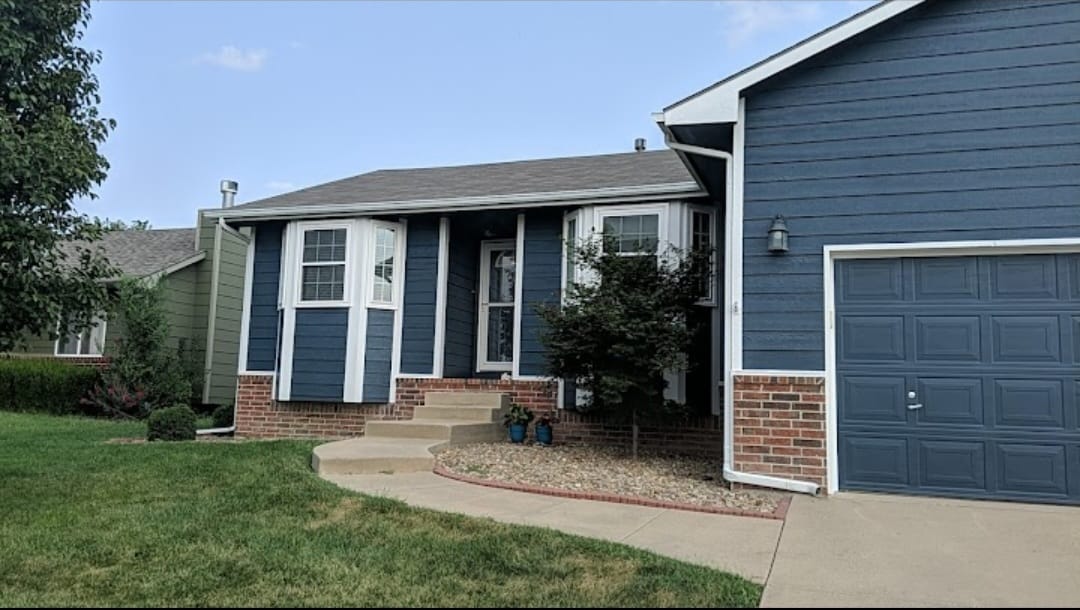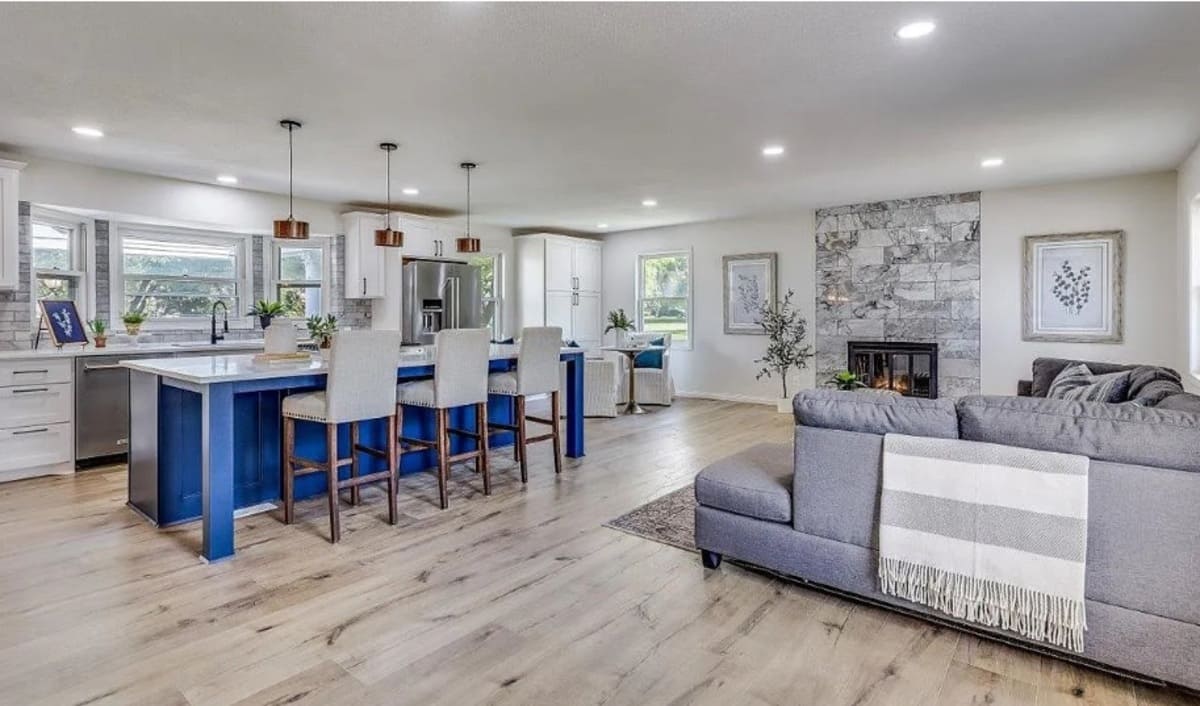 Places You've Seen Our Work