---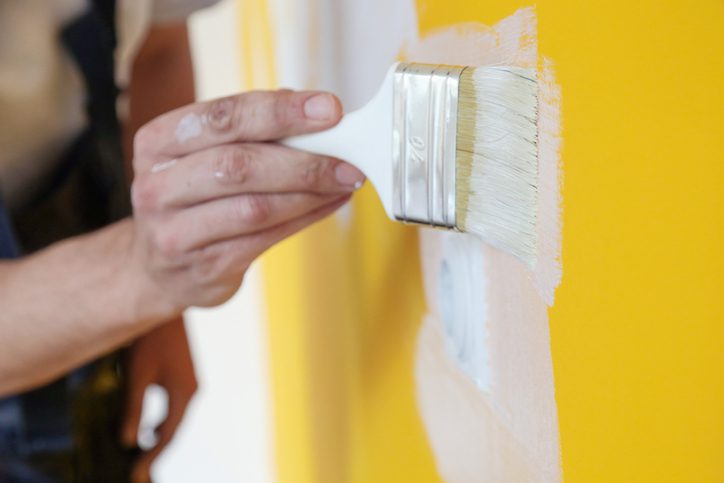 ---
5 Ways to Keep Your Freshly Painted Walls Clean
---
---
5 Ways to Keep Your Painted Walls Clean
Freshly painted walls are the perfect way to give any room in your home a brand-new look. But once the paint is dry, how do you keep those walls looking clean? Wichita's leading residential and commercial painters are here to share five easy tips on how to make that happen.
1. Dust Regularly
Dusting regularly is one of the best ways to keep your painted walls clean. A soft cloth or microfiber duster will do the trick. Just be sure to go slowly and gently so you don't damage the paint job.
2. Vacuum Carefully
If you have hardwood floors, the brush attachment of the vacuum cleaner you're using has the perfect bristle texture to keep your walls clean safely. However, you'll need to be a little more careful if you use a vacuum cleaner meant for carpeting. If that's the case, you'll want to use the upholstery attachment on your vacuum cleaner and go over the walls slowly and methodically to avoid damaging the paint job.
3. Spot-Clean When Necessary
Now and then, you may need to do a little spot-cleaning on your painted walls. This could be because of a spill or a smudge mark. Use a mild soap, water solution, and a soft cloth to clean the affected area. Again, go slowly and carefully to avoid damaging the paint job.
4. Be Careful with Cleaning Products
When it comes to cleaning products, it's always best to err on the side of caution. Stick with products that are made specifically for use on painted surfaces. And if you're ever in doubt, test the product on an inconspicuous area of the wall before using it on a larger site.
5. Hire a Professional Painter for Touch-Ups
If your walls show signs of wear and tear, it's best to hire a professional painter for touch-ups rather than trying to do it yourself. A professional painter will know how to match the paint color perfectly and have the proper equipment for the job. Plus, touch-ups are usually much cheaper than repainting an entire room yourself!
Professional Painters You Can Count On!
Keeping your freshly painted walls clean is easy if you follow these simple tips! Just remember to dust regularly, vacuum carefully, spot clean when necessary, be careful with cleaning products, and hire River City Painting of Wichita, KS, for touch-ups! 
To schedule your appointment, call us at 316-262-3289 or contact us online for a free estimate!
---