---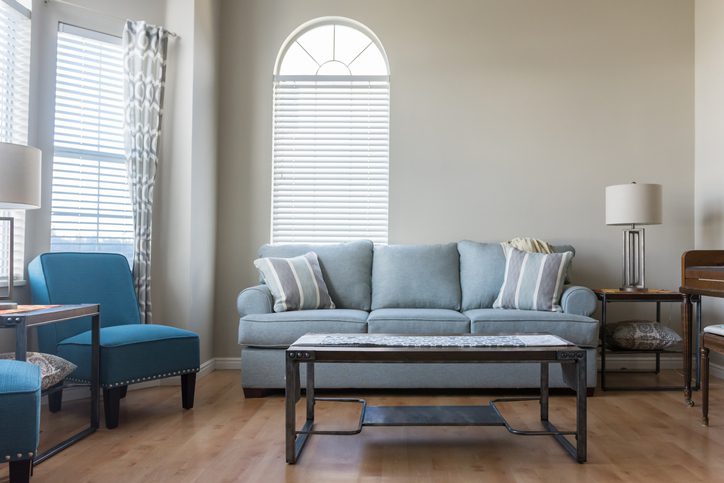 ---
Living Room Paint Color Ideas
---
---
The Best Paint Colors for Living Room
Choosing the right paint color for your living room can be difficult. It is the place to host movie nights, have long conversations with your best friend, or take afternoon naps. Adding color to the walls is a great way to show off your personality and create a welcoming environment for your family and guests. 
Searching for the best paint color to make your living room inviting? Located in Wichita, KS, let the painting experts at River City Painting help you!
Go Neutral
If you want a modern and sophisticated parlor, stick with a simple paint color. You might want to look at white, cream, beige, or light gray tones. With neutral-colored walls, you are able to change out your decoration more often because it will always match.
Go Vibrant
Perhaps you want to try something different. Consider a vivid blue, green, yellow, or pink. The bright-colored walls will show off your fun style and create a positive aura. A vibrant living room is great for lightening the mood and opening the space. You can even find some patterned decorative pillows and furniture to match your walls. 
Go Bold
Want your living room to be the talk of the town? Paint the walls a dark color, such as a deep teal or black. For more pizazz, add gold decorations on your shelves or furniture with gold trim for a luxury feel. With a bold living room, who wouldn't want to come over?
It's Time to Paint!
Perfecting your living room style may take time and some work, but at River City Painting, we make it possible. Since 2005, River City Painting has provided exceptional residential and commercial interior and exterior painting for Wichita, KS residents. 
Call us today at 316-262-3289 or fill out a form to get a free quote!
---