---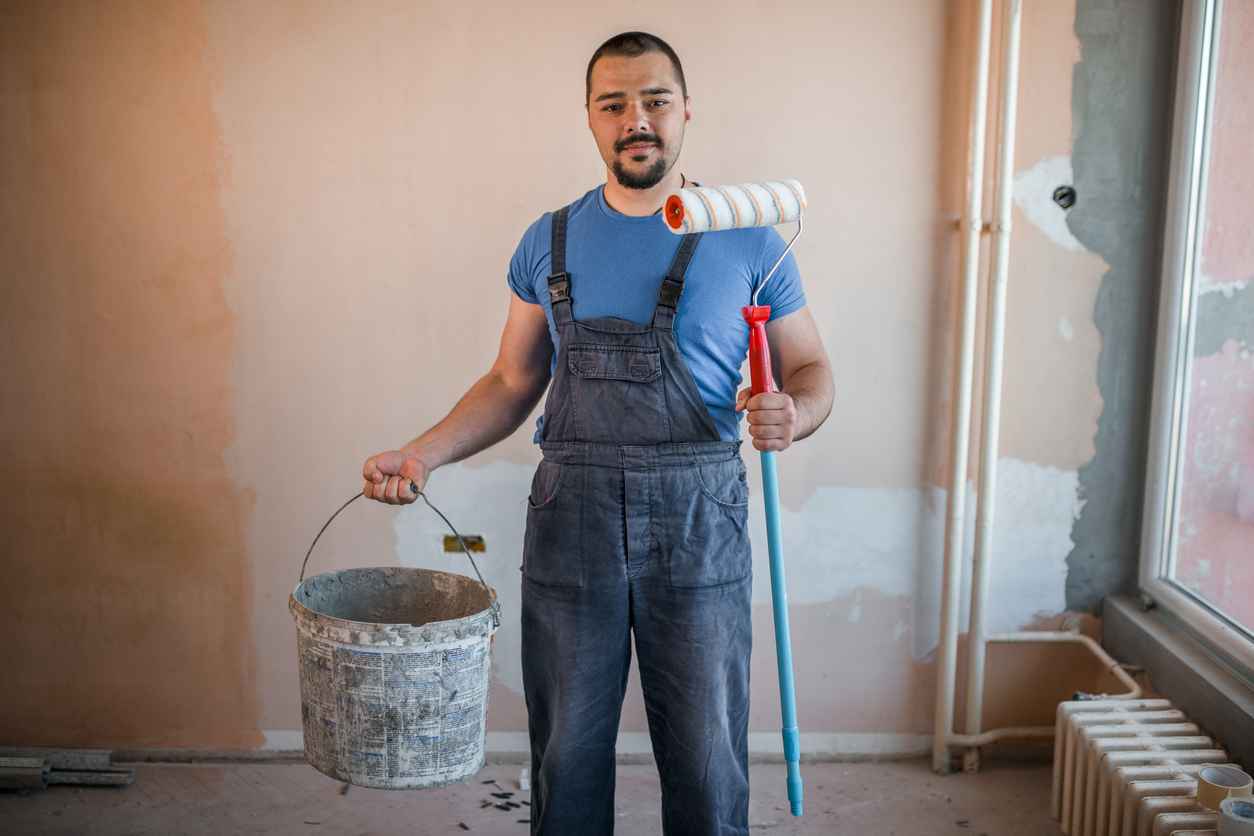 ---
Why You Should Rely on a Professional for Your Painting Project
---
---
Why Hiring Professional Painting Services is Essential for Your Painting Project
Have you ever thought of painting your home or office building? You might be tempted to do it yourself, but painting is not a walk in the park. It requires a lot of time, effort, and resources. Hiring professional painters is the best option for your project. 
In this blog post, we will explain why relying on a professional painting contractor is essential for a successful result.
The Difference Between DIY and Professional Painting Jobs
Do-it-yourself (DIY) painting jobs might seem like a cost-effective solution, but they can be risky. With a DIY job, you may have an uneven surface, missed spots, or even damaged walls. A professional painting contractor has the skills, experience, and knowledge of the latest techniques to ensure a perfect finish. They know how to prepare the surface, apply the paint evenly, and clean up properly after the job.
The Benefits of Using Professional-Grade Materials
Professional painting contractors use high-quality materials unavailable to the general public. These materials are designed to withstand harsh weather conditions, resist fading, and retain their vibrant colors for years. They also have access to specialized equipment, making the job easier and more efficient. This means your painting project will look better, last longer, and save you money in the long run.
Time and Money-Saving Benefits of Using a Professional
Hiring a professional painting contractor will save you time and money in the long run. Experienced contractors work efficiently and effectively to complete the job on time. They also have liability insurance that covers any damage or injuries on the job site. This protects you from any unexpected costs or delays. Additionally, a professional painting service adds value to your property. It increases the curb appeal and enhances the overall appearance of your residential or commercial building.
Professional Painting Services in Wichita, Kansas
If you are looking for professional painting services in Wichita, Kansas, look no further than River City Painting. We are committed to providing high-quality painting services that meet your needs and exceed your expectations. Our team of skilled and experienced painters uses only the best materials and equipment to deliver exceptional results every time. 
Contact us today for a free quote, and let us transform your home or office building into a work of art!
---